Jonathan has a Masters in Public Administration from University of Colorado and graduated from the Executive Leadership program at Yale University's School of Forestry and Environmental Studies. He has worked closely with communities on forest health initiatives aimed at creating resilient forests and safer communities, as well as working to restore lands impacted from recent wildfires and natural disasters. With over 20 years within emergency services, as a safety officer for a search and rescue team and as a wildland fire fighter, he continues to work at the intersection of emergency response and community preparedness.
Esther received her M.Sc. in Human Dimensions of Natural Resources from Colorado State University and her B.A. from Illinois Wesleyan University. She is passionate about building capacity for collaborative and performance-based conservation. Before joining the COCO. team, Esther was Senior Program Officer at LightHawk, a conservation flying nonprofit, where she oversaw staff, projects, and partnerships throughout North America. Prior to that, she was Director of Special Projects and Programs for the Human Dimensions of Natural Resources Department at Colorado State University. Esther has experience directing conservation social science trainings and conferences throughout the United States as well as in Kenya and Italy and managing research networks in China, Central America, and Europe. Esther also has experience in environmental market design research. When Esther is not working to protect and restore incredible natural ecosystems, she is enjoying them with her family. She is also an adventurous traveler, baker, and reader.
Executive Officer Emeritus
Carol is COCO Inc's founder and CEO. She holds a Civil Engineering Degree from the UC Denver and has decades of experience in governmental and nonprofit management. Carol is a freelance writer and the author of nine books, including Small-Scale Livestock Farming: A Grass-based Approach for Health, Sustainability, and Profit, and The Fleece and Fiber Sourcebook. Her articles have appeared in regional and national magazines including Green Builder, Mother Earth News, Western Horseman, and The Writer. She lives with her husband, Ken Woodard, and their farm menagerie near Cripple Creek.
Outreach & Development Director
Jane is a native of Colorado. Her work experience includes the National Park Service and Teller County Community Development Services construction plans examiner and senior planner. Jane was the long-time face of the Cripple Creek & Victor Gold Mining Co. as the Community Relations Manager. While with CC&V she was involved with many community organizations in the local area, as well as state-wide outreach and educational organizations. Before joining the Coalition for the Upper South Platte, she worked as the Special Projects Director for the City of Woodland Park. Jane has made Teller County her home for over 35 years.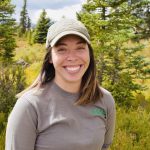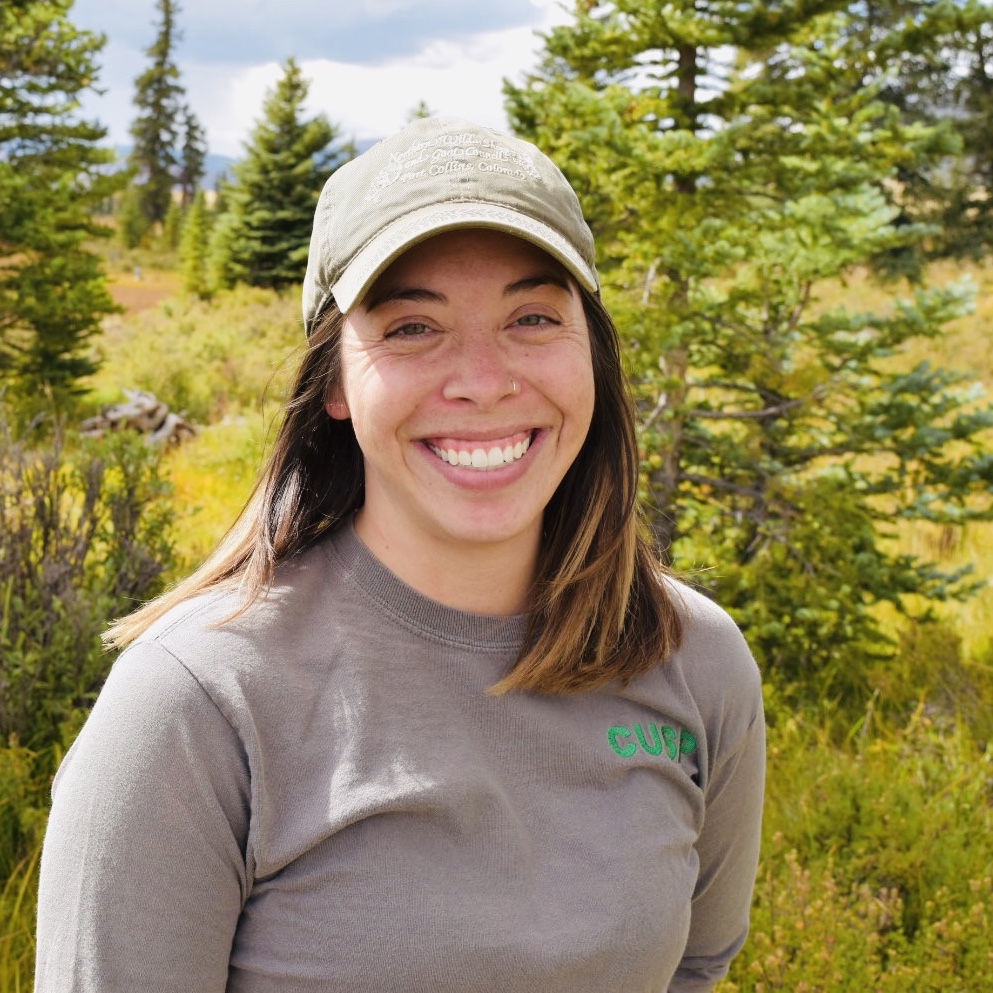 Outreach & Development Coordinator
Maria is a Colorado native and a CSU, Fort Collins graduate. She has earned her B.S. in Forestry, B.S. in Natural Resource Management, graduate certificate in Nonprofit Administration, and is currently attending the Yale School of Management's Women's Leadership Program. She's built her career in education, outreach and field experience working for The National Park Service, Colorado Parks and Wildlife, and El Paso County Nature Centers. When not outside with her dogs, Maria works from her home in downtown Colorado Springs.
Chris coordinates grants, projects and programs;  develops and maintains schedules (for people and equipment); and makes sure that safety protocols are implemented with all projects. Water/watershed issues have been of particular interest to Chris as a resident of South Park and former special water district board member.  An Oklahoma University graduate, still practicing architecture and running her antique business, Chris grabs every opportunity to check out her favorite place, 'the road less traveled'
COCO, CUSP, ARWC and PWP share field staff to accomplish the goals of each organization. Our staff have years of collective experience and have honed their skills on numerous natural resource projects with CUSP .
WildFire Mitigation Specialist
Originally hailing from Minnesota, Mitch values contribution and work ethic learned on the Midwest farms of his youth, and holds a deep fascination with tribal and agricultural prescribed fire practices. He holds a Master's of Conservation Leadership from CSU – Fort Collins, and could not dream up greater alignment with COCO's vision of helping people and the planet. When he's not pushing the ball forward for wildfire mitigation, he's likely to be mountain biking, skiing, meditating, wandering around in the woods, cooking in an air fryer, dancing to the music, connecting with friends, and/or playing with dogs.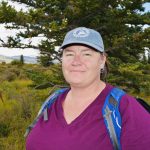 Special Projects Director
Wendie is the Science and Monitoring Coordinator for the Coalition for the Upper South Platte. She is currently focused on abandoned mines and water quality within the Upper South Platte but spent several years working on the field crew doing burn restoration, green forest health and helping run volunteer projects within the watershed. Wendie is a member of the AIM team, developing the Mitigation Best Practices virtual classroom and assisting with mapping and data collection.
Adrian is a Colorado Native. He graduated from Western State Colorado University with a Bachelors' Degree in environmental biology & Ecology. When not busy working Adrian loves hiking with his dogs.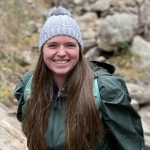 Katie is excited to join COCO as a Mitigation Fellow. She obtained her master's degree in Conservation Leadership from Colorado State University, and she is passionate about finding solutions to the environmental problems we face in a collaborative way. Katie was born and raised in Colorado and loves to explore the many different landscapes the state has to offer. She also works as the Special Projects Coordinator with the Center for Collaborative Conservation, based out of CSU's Warner College of Natural Resources.
Grants & contracts manager
Originally from New Jersey, Morgan has a deep respect and appreciation for the beautiful and diverse landscapes within the state of Colorado. As the Grants and Contracts Manager for COCO, she works to support resilient forests and communities by contributing to the growth of mitigation programs across the state. Morgan has previously worked with the Natural Hazards Section of DEMA and Region III of FEMA to support COVID-19 recovery initiatives on the East Coast, and holds a Master of Public Administration degree specializing in Emergency Management from the University of Delaware. Morgan is also conducting ongoing research with the Disaster Research Center at the University of Delaware, which utilizes the COPEWELL framework for modeling disaster resilience to assess community recovery priorities within the American Rescue Plan Act.
Kat started with CUSP as a volunteer GIS intern.  Her diverse background includes GIS services in local government. Her talents and expertise expanded during the Waldo Canyon Fire. Often, the day to day story of fire impacts and post-fire flooding  is told in maps. A number of  small, local governments impacted by the fire had no GIS departments, CUSP was able to provide invaluable mapping services to these communities. Among other things, the maps that Kat generates shows what has been done, by whom and what still needs to be done.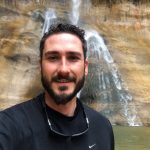 For over ten years, Jonathan has conducted fieldwork and managed environmental resource projects across the western U.S. This interdisciplinary experience includes working for multiple consulting firms and NGOs, the National Park Service, the Bureau of Land Management, and the USGS. Jonathan is excited to continue his collaborative work in the Arkansas Basin, where he hopes to facilitate meaningful, watershed-wide projects for the communities and ecosystems of the region.

In his free time, Jonathan can often be found exploring public lands, fishing, hunting, backpacking, cycling, or relaxing with some fiction. He holds an M.S. in Environmental Sciences and Policy from Northern Arizona University.
ARWC Chief Operations Officer | GIS Specialist
Carrie collects, manages and develops ARWC data and brings the organization's projects to life by generating maps, creating story maps, and other visual formats to bring form to ARWC work. She uses data to paint a picture of the condition of compromised and burned watersheds that allows staff to identify needs, prioritize projects, pinpoint safety concerns and provide education to funders and stakeholders in the communities in the Arkansas River Basin.

​Carrie has over 10 years of experience with using GIS and related spatial analysis tools to support forest health, water quality, community wildfire protection planning, fire suppression, emergency response, flood mitigation, emergency preparedness, river restoration, recreation and education work. She worked as part of the Waldo Canyon Fire post-wildfire efforts by creating project maps, collecting project data and participating in community outreach and public meetings through the Coalition for the Upper South Platte.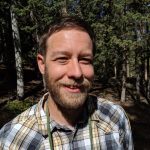 ARWC Mitigation Specialist
Andy has bachelor's degree in Forestry from the University of Missouri and master's degrees in forestry and entomology from the University of Wisconsin-Madison. His career has focused on forest and ecosystem restoration using forest management to encourage forests that are resilient to wildfire, climate change, and outbreaks of insects and disease.  He recently joins us from Oregon, where he worked on collaborative restoration projects with Federal, local, and NGO partnerships to develop and implement landscape-scale projects to reduce the threats of severe wildfire on forests, watersheds, and communities. Andy is excited to work with Arkansas River Watershed Collaborative on forest treatments that promote watershed function.  
Theresa's post fire recovery expertise expanded rapidly after the Hayman Fire. With a background in agriculture and range management, Theresa brings a unique perspective to land management, post-fire recovery and weather behavior. Her experience proved invaluable to the Colorado Springs and El Paso County communities that were impacted by the Waldo Canyon Fire.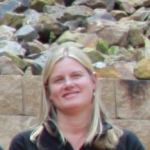 Purgatoire Watershed Partnership Watershed Coordinator
Julie has a PhD from Colorado State University in Restoration Ecology and a Masters degree in Resource Conservation from University of Montana. She has lived and worked in Colorado for more than 20 years, working for non-profits, federal agencies, academic research institutes and consulting firms as a biologist, soil scientist, botanist, hydrologist, weed manager, wildlife technician and restoration ecologist. Through her previous work she also has extensive experience developing educational workshops and training events and conducting a host of outreach efforts in support of watershed management and restoration. Julie currently serves as the Watershed Coordinator for the Purgatoire Watershed Partnership.
Mary is the Senior Environmental Education & Outreach Specialist at City of Aurora and she also sits on the CUSP board. 
Gary is active with Arkansas River restoration and preservation.