Our AIM spotlight this month focuses on the Forest Stewards Guild (The Guild), a non-profit that works coast to coast promoting their vision of ecologically, economically and socially responsible forestry. In seeking AIM funding they were looking to complete a prescribed burn and stand up a regional prescribed fire team dedicated to supporting implementation. Known as the Gravitas Peak Wildland Fire Module (the Module), this support team provides job training to underserved and underrepresented youth. 
The AIM team recently spoke with Daniel Godwin, the Assistant Director of Fire Management and Assistant Lead on the Gravitas Peak Module, about their goals for the Module. Godwin noted "There is a growing need for the implementation of burning across (jurisdictional) boundaries."
Federal and state resources are often hampered by institutional restrictions which make it difficult or impossible to continue a prescribed burn from federal to private lands, or to allow fire department personnel to participate in burning on federal or state lands. In Colorado alone, 30% of forested areas are located on private land, so having the flexibility to allow for cross-jurisdictional burning is imperative. As a nonprofit, The Guild has the ability to work and burn on private lands. 
The Module is not intended to replace state or federal firefighting resources, but rather to supplement them. Typically, state and federal agencies hire firefighters for the summer season of June to August. With fire seasons that begin earlier and end later and burn much larger acreages, non-seasonal firefighters are being stretched thin. And that's when accidents and burnout will happen. The Module will be available to assist with prescribed burns that often occur in the shoulder seasons of spring and fall.
Another of the Module's goals involves providing job training opportunities for underserved and underrepresented communities, many of which are already being impacted by wildfire and drought, especially in the West. The Guild's training program will provide select community members with solid foundations in wildfire suppression and management which will set them up with the opportunity to seek future employment at state, local or federal level. Currently, the Module supports two apprentices that got their start with the Forest Stewards Youth Corps in New Mexico.
So why stress the importance of prescribed burning? The short answer provided by Godwin, "We can't cut our way out of this problem. You simply cannot mitigate space between the backcountry and communities in a cost-effective manner without burning." 
Unfortunately, Godwin said, prescribed fire isn't always addressed as a necessary step, though it is absolutely necessary for fuels treatments in larger areas. It makes forests and grasslands healthier, and protects watersheds and recreation areas. Prescribed fire is a safe way to replicate natural processes and a core ingredient of many fire-adapted ecosystems, like ponderosa pine.
Being a non-profit in the world of fire mitigation has its challenges. There is a lot of institutional inertia built in supporting fire management organizations within established state/federal/local frameworks; however, it doesn't  include non-profits. "The Guild finds themselves in a square peg, round hole scenario," said Godwin. 
Reimbursements and other processes generally work when you are a contractor, state, local or federal partner, but if you are in a nebulous non-profit world it doesn't always work as well. Finding partners who see value in non-profit work and are willing to help create solutions that can overcome this inertia can be difficult but is so valuable and important. 
Godwin says that AIM funding is helping The Guild overcome challenges that would otherwise hinder burning initiatives. For example, he noted, "When you start up a new crew, it takes time and money to establish the procedures and operating guides and make the crew function as a tight cohesive unit. It takes a deliberate effort to dial in training and core competencies. It's relatively easy to find project funding but not so easy to find funding to establish a crew."
AIM funding is also allowing The Guild to contribute to a project near Angel Fire, in northern New Mexico, a collaborative burn to be completed with some state funding and local fire department personnel and equipment. The area is of particular importance to The Guild because they have been working for several years to get area residents comfortable with putting more smoke in the air, especially before the population explodes. 
The Guild expects to see continual growth of their fire module concept over the next few years. They hope to establish modules in different regions of the country, as their currently limited capacity has forced them to turn down projects. In the meantime, they are working hard to build and strengthen internal operations in Colorado and New Mexico. Once those operating guidelines are established, The Guild will be able to more efficiently and effectively scale out modules in other parts of the country.  
The AIM Program is co-sponsored by the USDA Forest Service and the National Association of State Foresters.
In accordance with Federal law and U.S. Department of Agriculture policy, this institution is prohibited from discriminating on the basis of race, color, national origin, sex, age, or disability. (Not all prohibited bases apply to all programs.)
To file a complaint of discrimination, write USDA, Director, Office of Civil Rights, Room 326-W, Whitten Building, 1400 Independence Avenue, SW, Washington, DC 20250-9410 or call (202) 720-5964 (voice and TDD). USDA is an equal opportunity provider and employer.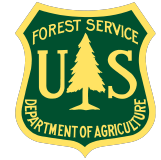 Developed in partnership with our Federal, State and regional partners, The Action, Implementation, and Mitigation Program (AIM) seeks to increase wildfire risk reduction activities in high risk communities. Selected participants in AIM will receive technical and financial support and become affiliate members of Coalitions and Collaboratives, Inc. (COCO).
AIM is:
An action based group of wildfire mitigation

practitioners

who have

received

funding and/or support to complete risk reduction activities.

Made up of wildfire risk reduction

practitioners.

A program aimed at increasing the diversity of funding available to allow organizations the ability to increase the scale and pace of mitigation activities.

A complementary program to existing resources and programs

currently

underway.



AIM is not:
A new network intended to take the place of existing networks; such as the Fire Learning Network (FLN) or Fire Adapted Communities Learning Network (FAC) – This program is intended to complement the amazing work of these vital programs. To learn more about FLN and FAC please follow the links – Fire Adapted Communities Learning Network. Fire Learning Network.
Coalitions and Collaboratives, Inc. (COCO), with support from private and the Federal funding, will be releasing several financial awards to organizations across the west to increase wildfire risk mitigation activities. Awards are intended to help accelerate Fire Adapted Community concepts, increase resiliency, and protect firefighters and communities. Funding will be provided to a wide array of organizations.  
COCO provides direct support to place-based wildfire mitigation organization through pass-through grant funding, on-site engagement, mentoring and training on proven best mitigation practices.
COCO provides ongoing mentoring and support to funded groups focused on accomplishing wildfire risk-reduction actions, in order to ensure programmatic sustainability at a local level.
COCO provides direct financial, technical expertise, and subject matter expert resources to help high risk communities within the continental U.S.A. achieve their wildfire adaptation goals. Grant funding will be limited to a maximum award of $50,000.00.
Grant Recipients (AIM Partners)
Pinetop Fire Department (Pinetop, AZ)
Dovetail Partners (Ely, Minnesota)
Coalition for the Poudre River Watershed (Ft. Collins, CO)
West Region Wildfire Council (Montrose, CO)
Huerfano County, CO
Blackfoot Challenge (Ovando, MT)
Forest Stewards Guild (Santa Fe, NM)
Klamath Watershed Partnership (Klamath Falls, OR)
Mt. Adams Resource Stewards (Glenwood, WA)
Saws & Slaws (Boulder, CO)
Wildfire Adapted Partnership (Durango, CO)
Funding helps a community take action, but communities often need more than just money. The Mitigation Mentors program is built upon this concept. Mitigation Mentors will act as mentors, supporting AIM funded communities. Mitigation Mentors will work directly with the funded organization and be accessible to provide mitigation best practices, training, resources, guidance, and overall support to help funded communities increase their likelihood of success.
Mitigation Coach Responsibilities
Act as a liaison between COCO and AIM funded Organizations

Provide direct support – help design, implement, provide technical support, etc

Be available to travel to organization's site and provide direct on-site support

Report back to COCO staff at predetermined times

Ensure compliance with grant requirements (reports, budgeting, etc)
Eligibility
Provide application for participation.

Must be able to provide time/capacity (commitments will vary based on need).

Eligible to receive Federal Funding (Individually or through your organization).  The amount of time needed will likely vary and reimbursements will be based on a proposed hourly rate and individual agreements with each Mentor.

Provide timely reporting of time, expense and narrative report to COCO.

Extensive knowledge on partnerships, collaboration, mitigation and program development.  Additional skills such as – grant management, data collection, reporting, program design and implementation, etc will be desired.
Benefits
Salary and travel reimbursement will be provided.

Ability to increase professional skills.

A chance to make a bigger difference – support start-ups and newer organizations as they embark upon their mitigation journey.

Inclusion of professional bio and skills on COCO website

Participation and support of a new and innovative approach to increase wildfire action at a national scale.
If you are interested in learning more about the COCO Mitigation Mentors program please contact Jonathan Bruno