Developed in partnership with our Federal, State and regional partners, The Action, Implementation, and Mitigation Program (AIM) seeks to increase local capacity and support wildfire risk reduction activities in high risk communities. Selected participants in AIM will receive technical and financial support and become affiliate members of Coalitions and Collaboratives, Inc. (COCO).
AIM is:
An action based group made up of wildfire mitigation

practitioners

who have

received

funding and/or support to complete risk reduction activities.

A program aimed at increasing the diversity of funding available to allow organizations the ability to increase the scale and pace of mitigation activities.

A complementary program to existing resources and programs

currently

underway.
The AIM Program is co-sponsored by the USDA Forest Service and the National Association of State Foresters.
In accordance with Federal law and U.S. Department of Agriculture policy, this institution is prohibited from discriminating on the basis of race, color, national origin, sex, age, or disability. (Not all prohibited bases apply to all programs.)
To file a complaint of discrimination, write USDA, Director, Office of Civil Rights, Room 326-W, Whitten Building, 1400 Independence Avenue, SW, Washington, DC 20250-9410 or call (202) 720-5964 (voice and TDD). USDA is an equal opportunity provider and employer.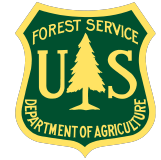 Southwest Colorado is one of those diverse and beautiful places in the West, with stark high desert landscapes of pinion and juniper forests ranging up to 14,000-foot high peaks in the San Juan Mountains. Wildfire used to be an occasional occurrence, but years of drought and the resulting beetle infestations have left the area ripe for large wildfires. Since 2000, three of Colorado's 10 largest wildfires have occurred in southwest Colorado. 
One of those large wildfires, the 416, occurred in 2018 when the area was in an "exceptional" drought for most of the year. By mid-May that year, Wildfire Adapted Partnership (WAP), a non-profit helping homeowners understand their wildfire risk and ways to reduce that risk, had to hit the "pause" button on their free home assessment program. The demand far exceeded their capacity to complete assessments in a timely manner.
WAP embodies the meaning of a grass-roots organization. Started in 2003 with the name Firewise of Southwest Colorado, their mission has been to connect local resources and reduce wildfire risk on their terms. WAP plays a vital role in community effort, providing a myriad of programs for the five-county region. These programs include free home assessments, a cost-share program, a chipper rental rebate program and their nationally recognized Neighborhood Ambassador Program. WAP believes that landowners need to be engaged and take responsibility, not relying on agency personnel to address the wildfire problem.  
Spring 2019 AIM funding came at an opportune time for WAP. They were anticipating another banner year of requests for home assessments since the 416 Fire impacted numerous communities. In total, the fire burned 56,000 acres and came very close to city limits. Fortunately, no homes were lost. WAP also needed additional funding for their successful cost-share program, which had been growing steadily since it began in 2016.
WAP's Executive Director Ashley Downing said, "The AIM grant allowed us to move into the summer of 2019 with enough funding to continue to offer our existing home assessment and cost-share programs. It also allowed our mitigation specialists to work full time during the summer months when the demand is the highest." 
WAP has typically offered a 50/50 cost-share program to homeowners, however, this year, they switched to a 40/60 cost-share to stretch their limited funding. "We didn't get any pushback on the lower cost-share," reports Downing. "People were very grateful they were getting something to help offset the cost of mitigation." With their AIM funding, WAP was able to complete 138 site visits and 23 cost-share projects which treated a total of 33.6 acres and reimbursed homeowners $24,000.
WAP invests significant time and energy into working with residents and are always looking to improve their programs to meet the needs of the community. A study from the Wildfire Research Team (WiRE) brought forth that the two most common barriers preventing homeowners from completing mitigation activities are lack of knowledge and the overall cost of the work. "Our mitigation specialists have found that engaging in one-on-one discussions with residents during home site assessments offers the greatest opportunity for increasing awareness of wildfire risk and motivating wildfire preparedness actions," said Downing. "We are extremely grateful to Coalitions and Collaboratives, Inc. and the AIM award for giving us the opportunity to continue these key elements of our program in 2019."
Though not a part of their AIM grant, an important aspect of WAP is their nationally recognized Neighborhood Ambassador Program in which volunteers are trained to motivate and engage their neighbors around wildfire preparedness and action. According to Durango Fire Chief Hal Doughty, "The value of the Ambassador program and WAP really came to light during the 416 Fire when the fire moved towards the Falls Creek Ranch community. Without all the mitigation work done over the years we would surely have lost homes." Following the 416 Fire, the National Fire Protection Association (NFPA) documented the Falls Creek success story in this short video. 
Often referred to as the premier Firewise USA community in the Durango area, Falls Creek Ranch has a Community Wildfire Protection Plan (CWPP) which has been actively implemented  since its completion in 2011. They have spent several hundred thousand dollars on wildfire mitigation, sponsor community workdays and have created turnouts and enlarged cul-de-sacs for emergency apparatus and safer egress. "Their mitigation work allowed firefighters to safely conduct burnout operations and protect homes, as well as slow the forward momentum of the 416 Fire," said Doughty. 
Over the years, many organizations and communities have expressed interest in getting a similar program going. WAP is a core member of the Fire Adapted Communities Learning Network (FAC Net) and with their support, was able to develop a comprehensive guide to building a Neighborhood Ambassador Program.  The guide assists communities in identifying their specific needs and resources within their community to get a program started.
WAP held two national trainings in 2019, and the concept has been shared during Community Mitigation Assistance Team (CMAT) assignments as well. With the most recent round of AIM applications, we are starting to see the ripple effects of these trainings as two communities, Island Park, Idaho and Lake and Cook Counties in Minnesota sought funding to start Ambassador programs. 
"We are very excited to see the growing interest in the Ambassador Program," said Downing. "We have seen so many benefits here in southwest Colorado with residents taking pride in their communities, not just in terms of wildfire mitigation, but by improving access and signage as well as becoming more prepared to evacuate." The significant wildfire mitigation work done by communities has also inspired and made it easier for the U.S. Forest Service to undertake several Good Neighbor Authority projects on their adjoining lands.
Wildfire Adapted Partnership's efforts, including the Neighborhood Ambassador Program, definitely showcase how residents and fire managers can join together to protect lives, property and the natural environment they cherish.
Learn more about this fantastic organization HERE!
Coalitions and Collaboratives, Inc. (COCO), with support from private and Federal funding, has been and will continue to release several financial awards to organizations across the continental U.S.A.  to  increase wildfire risk mitigation activities. Awards are intended to help accelerate Fire Adapted Community concepts, increase resiliency and local capacity,  and protect firefighters and communities. Funding will be provided to a wide array of organizations.  
COCO provides direct support to place-based wildfire mitigation organization through pass-through grant funding, on-site engagement, mentoring and training on proven best mitigation practices.
COCO provides ongoing mentoring and support to funded groups focused on accomplishing wildfire risk-reduction actions, in order to ensure programmatic sustainability at a local level.
COCO provides technical expertise and subject matter expert resources to help high risk communities achieve their wildfire adaptation goals. Grant funding will be limited to a maximum award of $50,000.00 and a minimum of $10,000.
Grant Recipients (AIM Partners)
Pinetop Fire Department (Pinetop, AZ)
Dovetail Partners (Ely, Minnesota)
Coalition for the Poudre River Watershed (Ft. Collins, CO)
West Region Wildfire Council (Montrose, CO)
Huerfano County, CO
Blackfoot Challenge (Ovando, MT)
Forest Stewards Guild (Santa Fe, NM)
Klamath Watershed Partnership (Klamath Falls, OR)
Mt. Adams Resource Stewards (Glenwood, WA)
Saws & Slaws (Boulder, CO)
Wildfire Adapted Partnership (Durango, CO)
Cascadia Conservation District (Wenatchee, WA)
Island Park Sustainable Fire Community (Island Park, ID)
Lake County and Cook County (MN)
United Way of Missoula County (Missoula, MT)
Wildfire Network (Edgewood, NM)
Funding helps a community take action, but communities often need more than just money. The Mitigation Mentors program is built upon this concept. Mitigation Mentors act as mentors, supporting AIM funded communities. Mitigation Mentors work directly with the funded organization and be accessible to provide mitigation best practices, training, resources, guidance, and overall support to help funded communities increase their likelihood of success.
COCO staff and contractors currently mentor AIM Affiliate organizations through technical writing support, matching documentation systems and programmatic sustainability coaching.
If you are interested in learning more about the COCO Mitigation Mentors program please contact Jonathan Bruno.