Action, Implementation and Mitigation (AIM) is a unique funding opportunity. At COCO, we understand that funding is only part of the picture. If awarded funding, awardees join a partnership of fellow fire and fuel-reduction practitioners. COCO recognizes that different groups are in different places in terms of partners and mentors and will provide training, mentorship and guidance to awardees throughout the term of their grant agreement. If you anticipate you will need some mentorship or guidance, please build time into your proposal to accommodate that.
This funding is available for a wide variety of capacity building  activities, including personnel,  planning efforts and wildfire risk reduction work (on non-federal lands only). COCO will be looking to fund a variety of different types of projects across the country. Applicants must demonstrate how their proposal fits into the bigger community wildfire picture, including coordination with federal partners on nearby public lands. Applicants must contribute a 100% match, (cash or in-kind match is eligible).  Award funding may range from $10,000 – $50,000. Funding will be provided on a reimbursement basis.
If you know of an eligible organization interested in this opportunity, please share!
The AIM Program is co-sponsored by the USDA Forest Service and the National Association of State Foresters.
In accordance with Federal law and U.S. Department of Agriculture policy, this institution is prohibited from discriminating on the basis of race, color, national origin, sex, age, or disability. (Not all prohibited bases apply to all programs.)
To file a complaint of discrimination, write USDA, Director, Office of Civil Rights, Room 326-W, Whitten Building, 1400 Independence Avenue, SW, Washington, DC 20250-9410 or call (202) 720-5964 (voice and TDD). USDA is an equal opportunity provider and employer.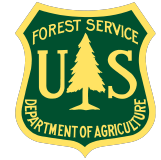 The organization must have a nonprofit (501c3) status or have a nonprofit or local government fiscal sponsor that may include:
Conservation District
Regional and local collaborative efforts
Fire Safe Councils and/or Wildfire Councils
Non-profit groups that promote hazardous forest fuel reduction treatment projects in partnership with local, state or private entities
Fire departments
Tribes
City or county government
Additional eligibility qualifications:
Communities at high risk to wildfire in proximity to public lands

Organizations or community groups currently conducting or planning pre-fire mitigation activities aimed at protecting their communities, watersheds and ecosystems

Groups seeking mentorship and/or funding to increase local capacity and conduct pre-fire mitigation/risk reduction activities

Organizations that are willing to collaboratively work with COCO staff to develop their mitigation projects and proposal for funding

Organizations that are willing to share their lessons, challenges and successes with national, state and/or local Fire Adapted Communities Networks

Organizations that can provide  match in the form of cash or in-kind services (including volunteer hours)

Organizations must comply with all grant reporting requirements and meet project completion milestones and deadlines
Due to limited funding availability Homeowner and Property Owner Associations (HOA/POA), Metro Districts and other similar homeowner groups are not eligible to apply.
AIM Project proposals must fit within one or more of the following categories. There are example projects listed under each category.  AIM funding is intended to help you increase local capacity including activities that will lead to more on-the-ground work. The proposal requires applicants to provide details on how the project will increase mitigation activities from where they are today, and will be expected to report actual mitigation outcomes within the next two years.

Personnel
COCO recognizes that it is difficult, if not impossible, to complete projects without adequate staffing, whether that be someone to run incentive programs, motivate residents, conduct wildfire risk assessments, or lay out projects. If your proposal is seeking funding for a staff position, please be prepared to articulate how that position will increase your capacity for accomplishing on-the-ground work in the near future, and your plans to sustain that position over time. Examples of personnel projects are as follows:
Developing training programs for homeowners, fire department personnel specific to mitigation activities (chainsaw training, Mitigation Best Practices or other pertinent training)
Developing a mitigation collaborative – paying for facilitators, staff, etc.
Hiring a WUI Mitigation Coordinator or fuels/forestry staff to increase on-the- ground mitigation activities
Hiring staff to develop a chipping or slash-disposal program

Reduction of Hazardous Fuels
Successful project applicants shall facilitate and implement strategic fuels treatment at a meaningful scale in or adjacent to the zones at high-risk to wildfire near public lands. Projects should be designed to limit the potential risk to life, property, infrastructure, water supplies, and other high-valued assets as a result of wildfire. Effective fuels mitigation treatments may be implemented across jurisdictional boundaries, on non-federal land. Prescribed burning projects will not be funded at this time. Successful applicants should consider all elements required to implement treatments on the ground, which includes acquiring necessary permits and consultations. Examples of reduction of hazardous fuels projects are as follows:
Creating defensible space around homes and structures, based on approved defensible space guidelines
Reducing fuels beyond defensible space, especially designed to protect water supplies and/or reduce fire intensity
Removal of useable materials with specific utilization plans; removal of slash including chipping, mulching, grinding, or mechanical removal
Constructing fuel breaks, based on approved guidelines

Planning Efforts
COCO recognizes how valuable planning efforts, like Community Wildfire Protection Plans (CWPPs) and Community Wildfire Risk Assessments, can be, especially when developed in a collaborative manner with a wide array of stakeholders and partners. Applicants with these types of projects should be prepared to discuss their capacity to facilitate such planning efforts, how the effort fits into their overall program of work, and how the planning effort will help to advance their on-the-ground wildfire mitigation efforts. Though this grant is not currently funding prescribed burning, funding will be considered for burn planning. Examples of planning effort projects are as follows:
Developing or updating Community Wildfire Protection Plans or Community Wildfire Risk Assessments that identify wildfire risk and make specific recommendations on ways to increase capacity, improve wildfire preparedness and define treatment areas
Developing a Prescribed Fire Burn Plan

Examples of Projects that DO NOT qualify for this Grant Program:
Suppression programs or projects (i.e. purchase of fire department equipment and/or fire training)
Construction of permanent infrastructure (i.e. buildings or road construction)
Grant writing
Local, state or federal policy development or advocacy
Projects undertaken by and benefiting only an individual homeowner
The AIM grant proposal outlines specific details in regards to:
coordinating with local, state and federal partners
geography relevant to federal land
matching funds
reporting/monitoring requirements
Please refer to the Request For Proposal for more details. You can access examples of strategic value here. 
Questions can be sent to AIM@CO-CO.org
The Round 5/Summer 2020 Pre-Application period has closed.  Please check back later this summer for details on the next round of funding.